ASDA opts for Ultimate potato bags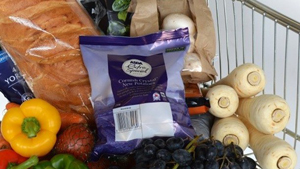 Working with Ultimate Packaging and QV Foods, Asda is the first retailer to offer Viridiflex® packed potatoes into UK stores this summer; resulting in a significant increase in the shelf-life of Extra Special Cornish Crystal Potatoes compared with those in conventional packs.
Unlike other modified atmosphere packaging solutions the film works by drawing moisture away from fresh produce, creating an environment that can help to prevent decay. The film has enhanced oxygen barrier qualities that can be manipulated using Ultimate Packaging's Adapt MAP® laser technology, which modifies the perforations in the film to optimise the shelf-life of various types of fresh produce.
Adapt MAP laser perforation patterns specified by the company's technical team were used on the potato film to increase gas transmission through the film and manage oxygen levels to reduce the risk of these potatoes 'greening.'
Jon Wynn, ASDA's produce category technical manager explained,  "ASDA customers have benefited from a significant increase in product life and end of life product quality, highlighted by a 92% year on year reduction in complaints in the first five weeks of the Extra Special Cornish Crystal Potato season."
Viridiflex is a laminate structure that has been designed by Ultimate, working closely with Innovia Films and customers involved in the harvest and packing of fresh produce, to supply retailers across Britain. NatureflexTM film, manufactured by Innovia, is used as a component of Viridiflex and has extremely high gloss, providing a degree of permeability to moisture. This controlled moisture release prevents dehydration on one side and mould growth on the other.
The Viridiflex material is transparent, glossy and strong; it can be formed into bags or used as lidding film. It is an ideal solution to extend the shelf-life of potatoes, parsnips, sprouts and soft fruits, says the company.