UK's first carton recycling plant opens in Yorkshire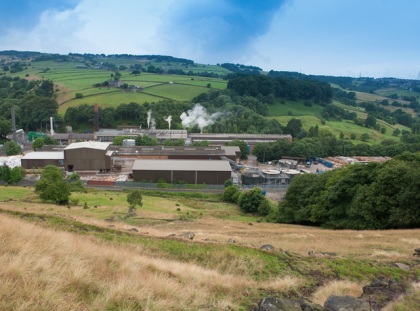 The UK's first carton recycling plant has opened in Yorkshire.
The plant will recycle 1.25 billion cartons every year, around 25,000 tonnes, or 40% of the cartons manufactured every year for the UK grocery market.
Cartons from 180 local authority areas will be recycled at the new plant, with another 120 expected to join the scheme by the end of the year.
The plant is a joint initiative between the Alliance for Beverage Cartons & the Environment (ACE) UK, which represents Tetra Pak, Elopak and SIG Combibloc, and paper and packaging producer Sonoco Alcore.
"The ultimate aim of our members is to meet the requirements of retailers, manufacturers and consumers for packaging that is easy to recycle," said ACE CEO Richard Hands. "Kerbside recycling schemes provide the most convenient collection method for consumers and we expect more cartons to be collected in this way now that local authorities have a secure domestic market for this material stream.
 "While we have already made great profess- the number of local authorities collecting cartons at the kerbside has increased more than ten-fold in the last six years – we're really excited by this development and its potential to further transform carton recycling in the UK."
 The plant was officially opened this morning by the minister for resource management Lord de Mauley.
 "Dealing with waste and recycling properly is not only good for the environment but can boost economic growth and create jobs," said Lord de Mauley.
 "This new recycling plant is an exciting development and I'm delighted to see businesses working together to improve our ability to recycle more here in the UK. There is a huge global market for waste and recycling and I want to see UK businesses leading the way on this and helping us compete in the global race.
 "The recycled cartons will be used to make paperboard, such as tubes for kitchen roll, which will also be recyclable. The plant will produce enough recycled materials each year for 15,500 tonnes of new paperboard, enough to make 17.9 million tubes."